Chemical Peels In Atlanta, Ga
For slightly deeper exfoliation, a chemical peel is recommended and can improve many skin problems, such as acne and sun damage. Chemical peels can also stimulate collagen, thereby reducing mild acne scarring and actually tighten the skin. Led by board-certified plastic surgeon, Dr. David B. Brothers, Plastic Surgery Centre of Atlanta offers Chemical Peels for men and women in Atlanta, Sandy Springs, Acworth, Roswell, Lilburn, and Dunwoody.
---
What Are
Chemical Peels?
Chemical peels are recommended for treating many skin conditions, such as acne, sun damage, and scars. The treatments work by removing layers of damaged skin to allow new skin cell development. Chemical peels are designated as light, medium and deep to reflect the depth of skin cell removal. Our aestheticians will recommend the chemical peel that is right for your skin type and any conditions that you wish to have treated.
VI Peel®
Suddenly, every other PEEL is OBSOLETE!
The Vi Peel® is guaranteed to be finest peel you have ever experienced! The unique blend of ingredients in our peel produces powerful results with no pain, no skin preparation, and very little downtime. The Vi Peel® will:
Improve the tone, texture, and clarity of your skin
Reduce or eliminate age spots, freckles, and hyperpigmentation, including melasma
Soften lines and wrinkles
Clear acne skin conditions, reduce or eliminate acne scars
Stimulate the production of collagen for firmer, more youthful skin
Why wait weeks or months for results when you can enjoy beautiful, radiant skin in about a week?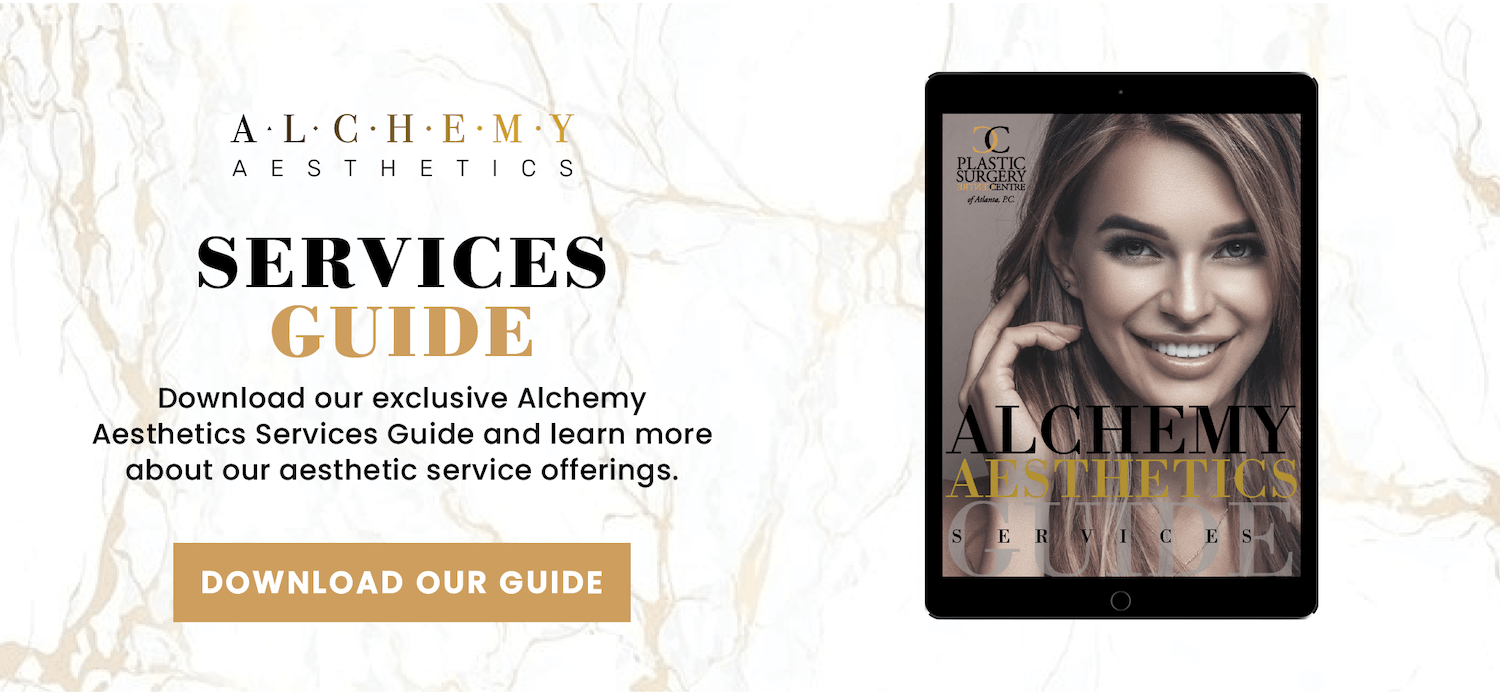 Benefits Of
Chemical Peels
A chemical peel is recommended for many skin problems, such as:
Acne
Sun damage
Mild acne scarring
Poor skin elasticity
What To Expect After
A Chemical Peel
Depending on the type of chemical peel, you may experience:
Redness
Dry, flaking skin
Mild swelling
Discomfort
Scabbing
Sensitivity to sunlight
Additional Procedures To Enhance

The Results Of Your Chemical Peels

Dermal fillers and injectables can enhance the results of your chemical peels. Our medical aesthetician will explain the scheduling for these services as it relates to your peels.
How Much Do

Chemical Peels Cost In Atlanta?

The cost of chemical peels is based on the type of peel. After your consultation, we will provide a detailed cost that includes the applicable fees for Dr. Brothers and his surgical staff as well as any necessary medical supplies and your follow-up care. Financing is available through CareCredit® and , we also accept cash, checks, and most major credit cards.

Chemical peels are an excellent way to give your skin a refreshed, flawless appearance. At Plastic Surgery Centre of Atlanta, we use the most advanced techniques for cosmetic and reconstructive surgery. Board-certified plastic surgeon, Dr. David B. Brothers, and his team offer chemical peels, emphasizing improved self-image and confidence of men and women in Atlanta, Sandy Springs, Acworth, Roswell, Lilburn, and Dunwoody. Contact us today to schedule your personal consultation!
Chemical Peels FAQS
Who Is The Ideal Candidate For A Chemical Peel?

Some conditions preclude you as a candidate for a chemical peel, such as having a current or recent skin infection or a certain skin tone. If you meet either of these criteria, our medical aesthetician will recommend one of our other MedSpa treatments.

What Do I Need To Do Before Having A Chemical Peel?

The best way to decide if a chemical peel is the best option is to meet with our medical aesthetician for a consultation.

What Should I Expect On The Day Of My Chemical Peel?

All chemical peels are performed by our incredibly talented and highly trained aestheticians here at the Plastic Surgery Centre of Atlanta. Your skin is thoroughly cleaned, and then a solution is applied. The solution remains on your skin for a specific amount of time based on the type of peel. The aesthetician neutralizes the solution and cleans the skin.

How Long Does It Take To Perform A Chemical Peel?

A chemical peel takes about one hour, but only a portion of this time is when the solution remains on your skin.

Will I Have Scars After Getting Chemical Peels?

You will not have scars as a result of your chemical peel. If you develop scabs, you should not pick at them to avoid scarring.

When Will I See Results?

For light chemical peels, you will see the full results within a few days. Medium and deep peels can take seven to 10 days for full results.

How Long Will The Results Of Chemical Peels Last?

The results of a chemical peel are considered permanent. If you have light peels, you may want to repeat the treatment every four to six weeks to keep your skin healthy.