Many women and men desire facial rejuvenation in specific areas of their faces; however, not everyone wishes to get plastic surgery. For patients who are not prepared to undergo invasive surgery, dermal fillers are a phenomenal option for restoring youth and vibrancy to the face.
There are several kinds of fillers that differ in thickness and overall solution. Hyaluronic acid fillers (HA fillers) are some of the most promising, as they use a substance naturally produced by the body for healthy skin, joints, and biological function. Alternatively, the calcium-based microspheres found in other fillers are useful in promoting your body to produce its own collagen.
With so many filler options available, determining which is right for you can be overwhelming. Often, it is sometimes helpful to take a look at the families of fillers and what areas of the face they target.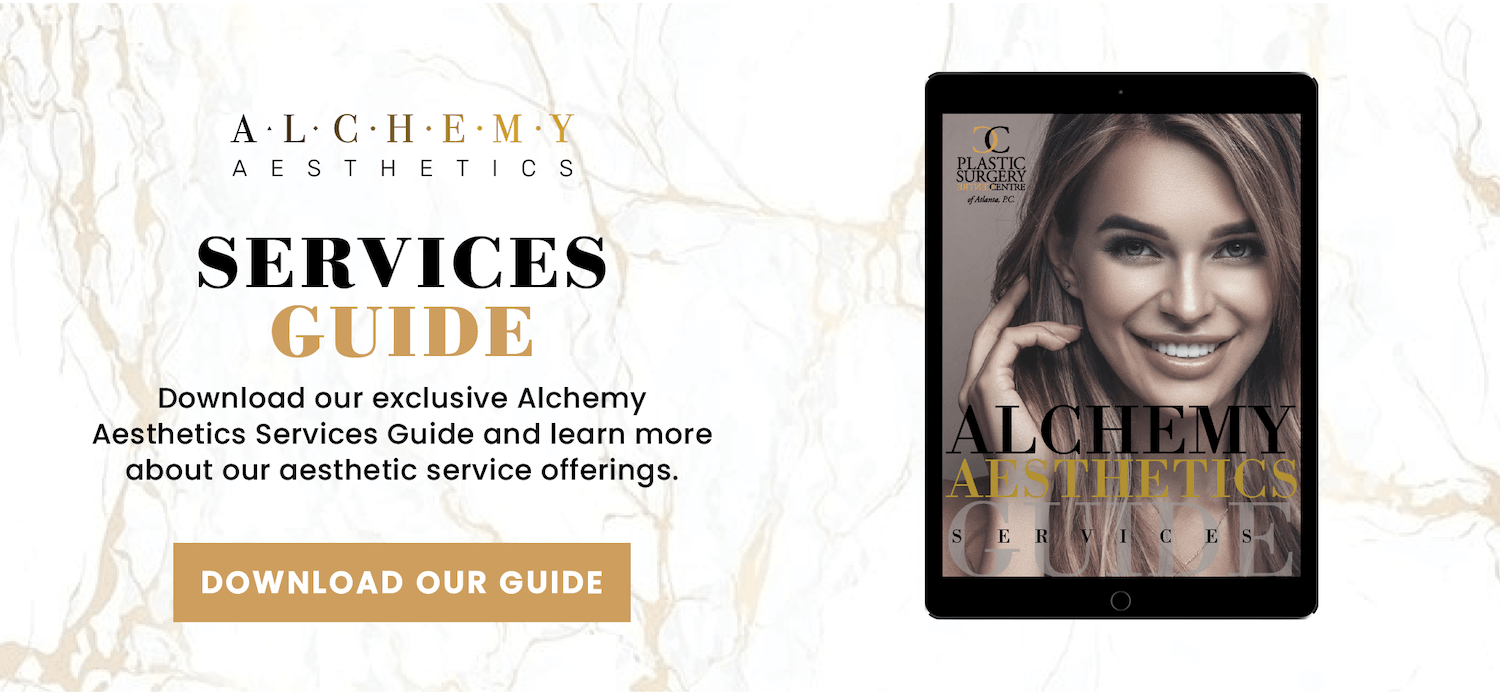 Forehead
Dermal fillers for the forehead include:
JUVÉDERM VOLUMA® injections
JUVÉDERM VOLLURE™ injections
As you get older, your skin starts to lose elastin, collagen, and hyaluronic acid. This loss causes the skin to become thin, creating indentations and concave angles in the forehead. JUVÉDERM VOLUMA® restores smoothness and volume to the forehead for a more youthful appearance. While JUVÉDERM VOLUMA® restores roundness to sunken areas of the forehead, JUVÉDERM VOLLURE™ reduces moderate to severe "static" or "at-rest" wrinkles and fine lines.
During your consultation, we will find the best option filler option for you to volumize the forehead and reduce fine lines.
Eyes
Dermal fillers for the eyes include:
JUVÉDERM® products

JUVÉDERM VOLLURE™
JUVÉDERM VOLUMA®

Restylane® products
JUVÉDERM® and Restylane® products offer essential solutions for getting rid of crow's feet and hollowness surrounding the eyes. These HA fillers return hyaluronic acid back to this delicate area, giving patients structural support and adding plumpness to deep and indented circles around their eyes.
Crow's feet are expression lines caused when we smile that can sometimes create a worn look; choosing a dermal filler like JUVÉDERM VOLLURE™ that smooths out fine lines is key to keeping an energized expression. Meanwhile, Restylane® Lyft™ or JUVÉDERM VOLUMA® can add volume to hollowed areas around the eyes and fill out deep circles by regulating collagen synthesis and strengthening the integrity of the skin.
Temples
Dermal fillers for the temples include:
RADIESSE® is an excellent filler for addressing the sunkenness of aging temples. RADIESSE® uses a unique method characterized by the stimulation and reproduction of new collagen through microsphere technology. By using this calcium-based solution, collagen is restored for a flush and healthy facial balance.
Cheeks, Mouth, & Marionette Lines
Dermal fillers for the cheeks, mouth, and marionette lines include:
Restylane® Defyne™ injections
Restylane® Refyne™ injections
Restylane® Lyft™ injections
JUVÉDERM® Ultra Plus
The cheeks and mouth are common areas to develop a flattened or sagging appearance and wrinkles, such as marionette lines (the parentheses between the corners of the nose and mouth).
Restylane® Defyne™ is a powerful injectable described by patients as a long-lasting makeup that naturally contours the cheeks and raises their angles for an elegant and graceful appearance. Additionally, Restylane® Refyne™ and Restylane® Lyft™ can help fade marionette lines and smooth out the folds of the skin that cause patients to look older or tired.
The strategic and artful placement of these fillers can dramatically rebalance the shape of the face for a revitalized appearance.
Restylane® Defyne™ and Restylane® Refyne™ have a thicker consistency than other dermal fillers, making them more appropriate for high-movement areas, such as around the mouth and cheeks.
Lips
Dermal fillers for the lips include:
JUVÉDERM® Ultra
JUVÉDERM VOLBELLA®
Restylane® Silk injections
The advanced solutions found in JUVÉDERM® Ultra, JUVÉDERM VOLBELLA®, Restylane® Silk are all capable of producing full and lush lips. For patients looking to combat signs of age that are often overlooked in the lip area, dermal fillers can restore volume where fat and collagen once created fullness and definition. Instead of opting for synthetic products that often make the lips look unnatural and artificial, advancements in hyaluronic acid solutions like Restylane® Silk, JUVÉDERM VOLBELLA®, and JUVÉDERM® Ultra can stimulate healthy proportions in symmetry, light definition, and soft volume. Additionally, these fillers can be applied angularly to add charm to a patient's smile and resting lips from all sides.
Interested in
Our Rewards Program

?

While dermal fillers provide significant results, these results are not permanent and need to be repeated or touched-up periodically. This is why we offer our patients dermal filler rewards programs to make the most out of their cosmetic treatments. We offer programs through Brilliant Distinctions® and ASPIRE Galderma Rewards.
Want To Find Out More About
Dermal Fillers in Atlanta, GA

?

At Plastic Surgery Centre of Atlanta, Dr. David B. Brothers and his team of expert Med Spa professionals are dedicated to providing expert dermal filler services to residents of Atlanta, Sandy Springs, Acworth, Roswell, Lilburn, and Dunwoody. Please contact our office to schedule your personalized consultation today by calling (404) 257-9888 or by filling out our contact form.