Breast Augmentation in Atlanta, GA
Did you know that breast augmentation is one of the most popular cosmetic procedures with some of the highest patient satisfaction ratings? That's because, when handled by an experienced board-certified plastic surgeon, breast augmentation is an incredibly safe and effective method for helping women achieve the look they want. Led by our board-certified plastic surgeon, Dr. David B. Brothers, Plastic Surgery Centre of Atlanta offers breast augmentation and breast implants for women in Atlanta, Sandy Springs, Buford, Suwanee, Newnan, and Kennesaw.
---
What is
Breast Augmentation?
Breast augmentation is a cosmetic surgery that uses breast implants to change the size and shape of your breasts. Women consider breast augmentation for many reasons, but the overarching goal is to help you feel more confident about your body.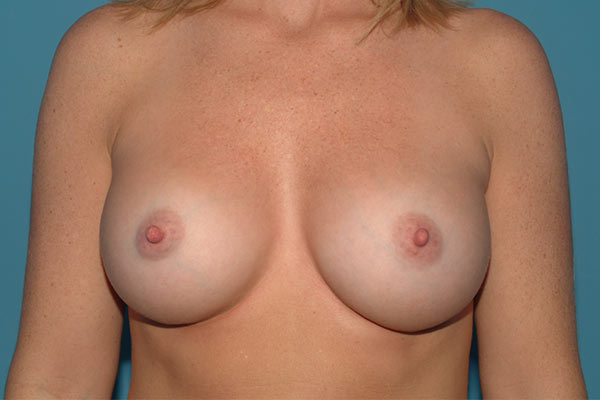 Am I a Candidate

for Breast Augmentation?

Through the placement of breast implants, breast augmentation can help you achieve a fuller, more symmetrical, and shapelier bust. Patients should be at or near their ideal weight and in generally good health. While there are many reasons women choose to have breast augmentation, most patients want to:
Increase the size of their breasts
Have more shapely and full breast contours
Improve breast symmetry
Restore lost volume after pregnancy and breastfeeding
Correct tuberous breasts (also known as "snoopy boobs")
Complement their hips and waist with a full bosom
Have more clothing options
Feel more comfortable and feminine
The best way to determine if breast augmentation is right for you is to consult with a knowledgeable plastic surgeon.
For Atlanta breast augmentation patients, Dr. Brothers can listen to your goals and work closely with you to determine the best surgical plan to meet your needs.
Breast Augmentation Procedure
Depending on your specific anatomy and the amount of breast enhancement, surgery time for breast augmentation takes one to three hours. Dr. Brothers explains your surgery during the consultation appointment.
What Types of Breast Implants

Are There?

The type, size, shape, and placement of your implants will all work together to create your final breast appearance, and it is important to understand which options will work for you.

Breast implants come in either saline or silicone material:

Saline implants: Round and comprised of a flexible silicone exterior shell that is filled with a sterile saline solution during the procedure

Silicone implants: Composed of a strong silicone rubber that is pre-filled with cohesive silicone gel

Breast implants may be either round or teardrop-shaped. Both saline and silicone come in round shapes, while teardrop or anatomically shaped implants are only available in highly cohesive silicone gel. The shape that will work best for you will be determined by your existing breast shape and the look you wish to achieve.

Any implant material and shape can offer beautiful, natural-looking results, and your plastic surgeon can help you decide which will provide you with your desired breast appearance.
Where Will My Breast Implants
Be Placed

?

Your breast implants may be placed in one of two ways:
Over the muscle (subglandular): The breast implant is placed under the breast and glandular tissue but above the pectoral muscle. This is a good option for women who have adequate natural breast tissue to cover the edges of the implant, and it can offer a quicker recovery time.
Under the muscle (submuscular): The breast implant is placed underneath the pectoralis muscle. This placement provides great coverage for the implant and reduces the risk of implant rippling.
Dr. Brothers will recommend the ideal placement for your natural anatomy and desired results.
Where Are the Incisions Made

for Breast Augmentation?

Depending on your goals, your surgeon will make one of the following incisions:
Inframammary: Runs along the breast crease, where the underside of the breast meets the skin of the upper abdominal area
Periareolar: Runs along the lower half of the areolas
Transaxillary: Within the underarm
The incisions will be made to be as inconspicuous as possible, where resulting scars will be easily camouflaged by clothing, natural skin folds, or natural changes in your skin's pigmentation.
Through the incision, your surgeon will place your chosen breast implant. Once the desired results have been achieved, your incision will be closed and dressed, and you will be able to return home the same day.
What is Recovery Like

After Breast Augmentation?

After your procedure, you will experience some tenderness in your breasts that can be managed with prescription pain medication. Lifting your arms may be difficult for a few days, but the tightness should slowly resolve and you may resume light activity as you begin to feel more comfortable. Exercise and strenuous activity should be avoided for at least a month. Depending on the nature of your job, you should be able to return to work in about seven to 10 days.
How Much Does Breast Augmentation Cost

in Atlanta?

The cost of breast augmentation varies by patient. After your consultation, we will provide a detailed cost that includes the applicable fees for Dr. Brothers and his surgical staff as well as any necessary medical supplies and your follow-up care.

Financing is available through CareCredit® and , we also accept cash, checks, and most major credit cards.
Faqs
How should I choose my breast augmentation plastic surgeon?

Breast augmentation is one of the most popular cosmetic surgeries among women, but the results are only as good as the plastic surgeon. You should only work with a surgeon who has the experience and expertise to perform the surgery in a way that produces optimum results, including symmetry, minimizing scars, and appropriate positioning of the breast implants, areolas, and nipples. For these reasons, we recommend that you entrust your breast augmentation to Dr. Brothers and schedule a personal consultation with him.

What type of anesthesia is used for breast augmentation surgery?

Your breast augmentation procedure will be performed under general anesthesia on an outpatient basis.

Will I have scars after my breast augmentation procedure?

You will have scars, but Dr. Brothers takes every measure possible to place the incisions in areas where the scars are difficult to find once they are fully healed.

When will I see my breast augmentation results?

While you'll likely be happy with the new and improved appearance of your breasts soon after surgery, your final results may take up to six months to fully appear.

How long will the results of my breast augmentation last?

Generally speaking, the results of breast augmentation are permanent. You may want to replace the breast implants after a period of time. The natural aging process can cause your breasts to sag, or you may decide to have smaller or larger implants.

Can I combine breast augmentation with other procedures?

Yes, you can combine your breast augmentation procedure with other procedures including:

What happens if I decide I no longer want my breast implants after augmentation?

Dr. Brothers can safely remove breast implants if needed. Some women choose to have their implants removed at certain life stages, such as when they have children and start a family.

Although breast implants do not interfere with breastfeeding, a woman may decide that large breasts do not fit the role of motherhood. We have also met women who start new careers and feel that their implants are more detrimental to their perception in the work environment.

You may also decide that you want fuller or smaller breast implants after your initial breast augmentation procedure. Whatever changes you may experience with regards to your new breasts, Dr. Brothers is always here to support your choices.