If larger, fuller, or more voluminous breasts are high on your wish list, they can be achieved with a breast augmentation. The procedure continues to rank as one of the most popular cosmetic surgeries with some of the highest patient satisfaction ratings. That's because, when handled by an experienced board-certified plastic surgeon, breast augmentation is an incredibly safe and effective method for helping women achieve the look they want. All breast augmentation surgeries are personalized to your exact needs because no two breasts are exactly alike. Led by our board-certified plastic surgeon, Dr. David B. Brothers, Plastic Surgery Centre of Atlanta offers breast augmentation and breast implants for women in Atlanta, Sandy Springs, Buford, Suwanee, Newnan, and Kennesaw.
---
What is
Breast Augmentation?
Breast augmentation is a cosmetic surgery that uses breast implants to change the size, fullness, symmetry, and shape of your breasts. Women consider breast augmentation for many reasons, but the overarching goal is to help you feel more confident about your body.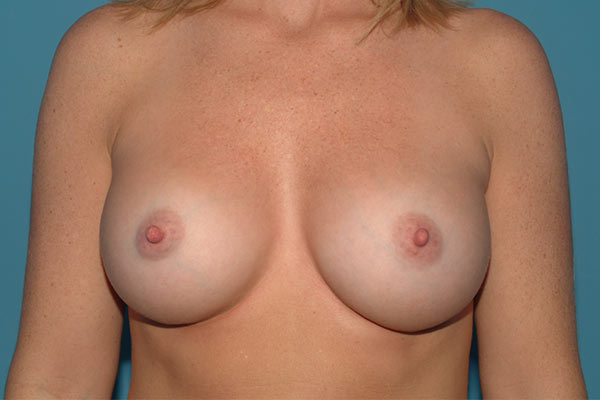 Am I a Candidate

for Breast Augmentation?

Ideal breast augmentation patients should be at or near their ideal weight and in generally good health. There should be no trace of breast issues like lumps, cysts, tumors, and cancers, which can impede the results. Breast examinations and mammograms are necessary to determine the health of the breasts. Dr. Brothers may not clear those with allergies to silicone or saline for surgery. Also, patients under 18 years old should wait until their breasts are fully developed before undergoing plastic surgery.

While there are many reasons women choose to have breast augmentation surgery, most patients want to:
Increase the size of their breasts
Have better breast shape and contours
Correct breast asymmetry
Restore lost volume after pregnancy, breastfeeding, or weight loss
Correct tuberous breasts (also known as "snoopy boobs")
Complement their hips and waist with a full bosom
Obtain a more proportional body
Have more clothing options
Feel more comfortable and feminine
The best way to determine if breast augmentation is right for you is to consult with a knowledgeable plastic surgeon.
For Atlanta breast augmentation patients, Dr. Brothers can listen to your goals and work closely with you to determine the best surgical plan to meet your needs.
Breast Augmentation Procedure
Depending on your body shape and type, anatomy and how large you choose to go determines how long your breast augmentation surgery will take. Typically, breast augmentation surgery takes one to three hours. If a breast lift, or another procedure, is performed in tandem with a breast augmentation, the surgery will take longer.
Breast Implants

Options

Breast augmentation surgery is not a one-size-fits-all procedure, which is why there are multiple different types of implants available. During your consultation, Dr. Brothers will discuss the final look (size, volume, shape, and projection) you wish to achieve and consider your current breast size and shape. Selecting the right type of implant is instrumental in creating a natural and balanced aesthetic.

Breast implants are available with one of two different fill materials: saline and silicone.

Saline Implants: These breast implants are round and contain saline or saltwater as the filling agent. Saline implants are filled during the procedure (other implants come pre-filled) and create a natural look in patients with naturally thick breast tissue.

Silicone Implants: These breast implants are medical-grade silicone and are pre-filled with a cohesive silicone gel. Silicone implants are available in both round and teardrop shapes. Although a slightly larger incision is usually necessary, they create a natural look.
Where Will My Breast Implants
Be Placed

?

Breast implants can be placed either over the muscle or under the muscle. Dr. Brothers will recommend the best placement for your breast implants based on your body's natural anatomy, the type and size of the implant selected, and the desired results.
Over the muscle (subglandular): The implant is placed under the breast and glandular tissue but above the pectoral muscle. This placement is suitable for women with a sufficient amount of natural breast tissue to cover the implant's edges. Also, the recovery time is shorter because the muscle is left intact.
Under the muscle (submuscular): The implant is placed under the pectoralis muscle, which gives excellent implant coverage. There is also less risk of rippling when breast implants are placed submuscular.
Where Are the Incisions Made

for Breast Augmentation?

Breast augmentation makes use of one of three incisions, which depends on the goal you are trying to achieve. All incisions result in a very faint scar, although they will be small and well hidden under clothing, bathing suits, and bras. Keep in mind that everyone scars differently, and some skin tones scar darker than others.
Inframammary (in the crease of the breast): This incision is placed directly along the breast crease, where the underside of the breast meets the skin of the upper abdominal area. A popular incision, this option makes inserting the implant easy.
Periareolar (around the nipple): This incision is made along the lower half of the areolas. Periareolar incisions heal very well because the incisions are small. However, not every woman is a candidate for this option, especially if the areolas are naturally very small.
Transaxillary (through the armpit): For those concerned with scars and who want to be scarless on and around the breast, this option is best. A small incision is made in each armpit, and the implants are tunneled into the breast through an endoscope.
What To Expect

During Breast Augmentation Recovery

After your implants are placed, Dr. Brothers will close and dress the incisions and dress you in a postoperative surgical bra. There will be tenderness and tightness in the breasts and surrounding areas, which can easily be managed with prescription pain medication (a prescription is issued before your surgery). Lifting your arms above your head is difficult, so avoid doing so. As tightness slowly resolves, you may resume light activity as you begin to feel more comfortable. You should avoid exercise and strenuous activity for at least a month. Depending on the nature of your breast augmentation, you should be able to return to work in about seven to 10 days.
How Much Does Breast Augmentation Cost

in Atlanta?

The cost of breast augmentation surgery varies from patient to patient and is dependent on the details of the surgery. Following your consultation, the Plastic Surgery Centre of Atlanta team will provide a detailed surgery cost complete with all applicable fees for Dr. Brothers and his surgical staff, necessary medical supplies, and follow-up care.

Financing is available through CareCredit®. We also accept cash, checks, and most major credit cards.
Breast Augmentation FAQs
How Should I Choose My Breast Augmentation Surgeon?

Breast augmentation surgery is a personal decision, yet it is one of the most popular cosmetic surgeries among women. Like all plastic surgery, the results are only as good as the operating plastic surgeon. It's essential to select a plastic surgeon who is board-certified and experienced in breast augmentations. Expertise in the surgery ensures optimum results, including symmetry, minimized scarring, and the appropriate positioning of the breast implants, areolas, and nipples. For these reasons, we recommend trusting Dr. Brothers with your breast augmentation and scheduling a consultation with him.

What Type of Anesthesia is Used for Breast Augmentation Surgery?

Dr. Brothers performs all breast augmentations (even when they are paired with additional procedures) under general anesthesia on an outpatient basis.

Will I Have Scars After My Breast Augmentation?

Yes. Like all types of surgery, you will be left with scars after a breast augmentation. However, the scars will be minimal. Dr. Brothers takes every possible measure to place the incisions in areas where the scars are well hidden once they are fully healed.

When Will I Be Able to See The Results of My Breast Augmentation?

While you may see an immediate difference in the size and shape of your breasts soon after surgery, the final results may take upwards of six months to appear fully.

How Long Will the Results of My Breast Augmentation Last?

Any time an implant is surgically placed within the body, the results are permanent. So, the results of your breast augmentation will be permanent, too. However, the natural aging process and lifestyle changes may cause your breasts to sag, or you may decide to swap them out for smaller or larger implants, which all require an additional procedure. Some patients choose to replace their breast implants after a while, too.

Can I Combine My Breast Augmentation With Other Surgical Procedures?

Yes. It is common for women to combine a breast augmentation with other surgical procedures including, but not limited to:

What is a fat transfer breast augmentation?

Breast augmentation is a popular cosmetic procedure, but not everyone who wants bigger breasts wants an implant. Fat can be transferred into the breasts to enlarge the size and shape of your breasts.

Fat transfer, also known as autologous breast augmentation, removes fat from one part of the body and transfers it to the breasts to create volume and structure. While the procedure is not for everyone, it has its place.

If you're looking for a natural way to moderately increase the size of your breasts while adding a bit of shape, and you have extra stubborn fat, then a fat transfer breast augmentation may be the right procedure for you.