Microneedling In Atlanta, Ga
What if we told you that you could achieve more radiant, healthier-looking skin using only the power of your own body's ability to heal? Now you can, with microneedling. This increasingly popular skin resurfacing treatment can help reduce the appearance of wrinkles and lines, improve scarring, and give your skin an overall more even and smooth appearance without chemicals, harsh abrasives, or lasers. Led by board-certified plastic surgeon, Dr. David B. Brothers, Plastic Surgery Centre of Atlanta offers microneedling for men and women in Atlanta, Sandy Springs, Alpharetta, Sandy Springs, Marietta, and Fulton County.
---
What Is
Microneedling?
Microneedling, also known as collagen induction therapy, is a one-of-a-kind, minimally invasive treatment that prompts your body's natural healing response. This is achieved by making microscopic, controlled holes in the upper layers of the skin using series of very fine needles (thinner than a strand of hair). The procedure creates "micro-injuries" that trigger your body to send extra collagen and elastin to the area, resulting in improved firmness, texture, and tone of the skin.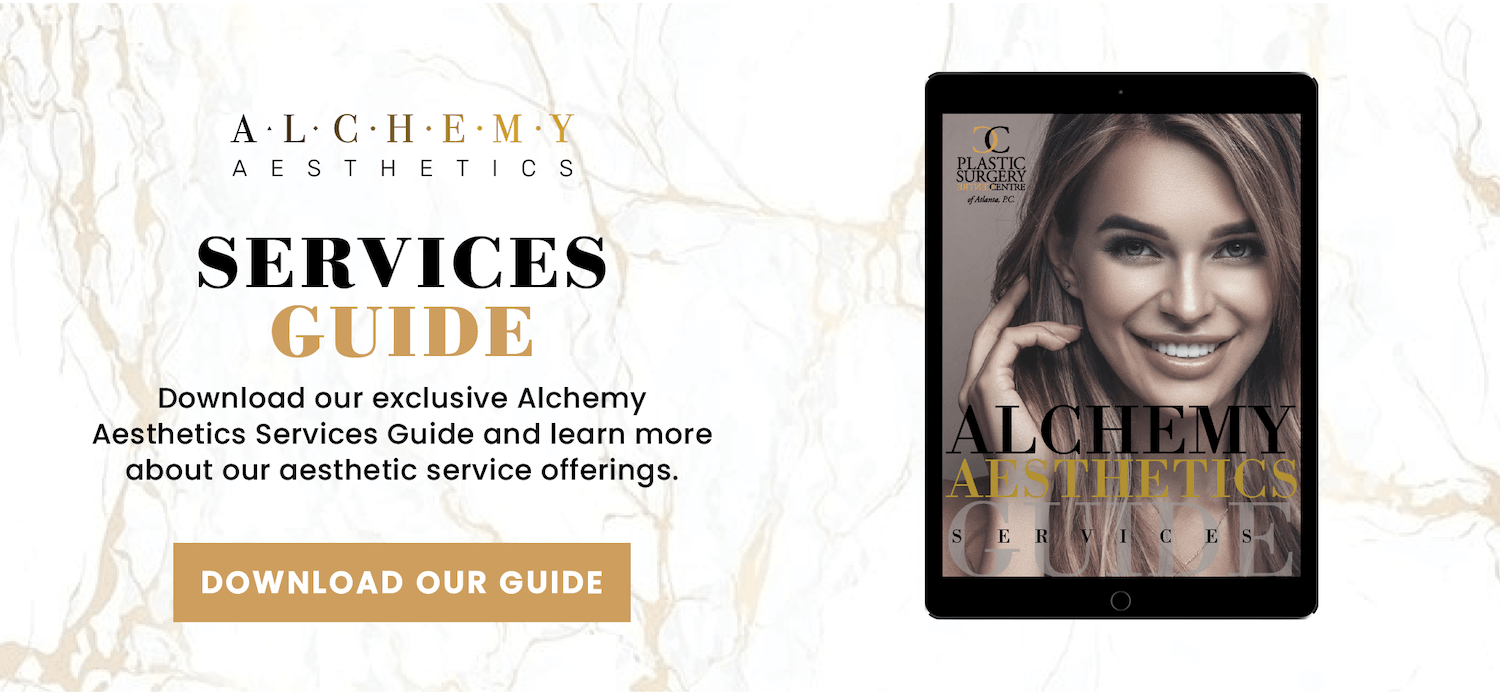 Benefits Of
Microneedling
We offer a variety of microneedling options at our skincare clinic, tailoring the procedure to an individual's needs. More and more patients are choosing microneedling to help them address skin blemishes and wrinkles because it offers quick treatment and little-to-no discomfort. Microneedling is safe and effective for all skin types and can be used anywhere on the body. When enhanced with PRP therapy, microneedling can utilize the growth factors in your blood to enhance the healing process and improve the results that you would see from just microneedling alone.
Microneedling is a wonderful option for providing an overall healthier and more radiant appearance to the skin. It's also a safe, quick, and comfortable choice for improving:
Fine lines and wrinkles
Acne scarring
Skin firmness
Skin texture and tone
Blemishes
Keloids and other types of scars
What To Expect After
Microneedling
After treatment, you should be able to resume normal activity right away. You may experience some mild to moderate swelling and redness, similar to that of a mild sunburn, but these effects typically diminish within the first few days.

Additional Procedures To Enhance your

Microneedling Results

Our professional skin care products are clinically proven to improve skin health, which is a key factor for preventing the signs of aging.
How Much Does

Microneedling Cost In Atlanta?

The cost of microneedling varies by patient. After your consultation, we will provide a detailed cost that includes the applicable fees for Dr. Brothers and his surgical staff as well as any necessary medical supplies and your follow-up care. Financing is available through CareCredit® and , we also accept cash, checks, and most major credit cards.

Microneedling is one of the best cosmetic procedures for men and women of all skin types. At Plastic Surgery Centre of Atlanta, we use the most advanced techniques for cosmetic and reconstructive surgery. Board-certified plastic surgeon, Dr. David B. Brothers, and his team offer microneedling, emphasizing improved self-image and confidence of men and women in Atlanta, Sandy Springs, Alpharetta, Sandy Springs, Marietta, and Fulton County. Contact us today to schedule your personal consultation!
Microneedling FAQS
Who Is The Ideal Candidate For Microneedling?

Microneedling is recommended for men and women who want to correct skin imperfections and improve their complexion in just one treatment. The procedure can be used on the face, hands, chest and neck.

What Do I Need To Do Before Having Microneedling?

We recommend multiple sessions for optimal results. If your concerns are more severe, you may benefit from a different skincare treatment. That's why it's important to speak with a board-certified plastic surgeon or highly trained aesthetician about your options.

What Should I Expect On The Day Of My Microneedling?

All microneedling treatments are performed by our incredibly talented and highly trained aestheticians here at the Plastic Surgery Centre of Atlanta. Because microneedling is a minimally invasive and quick treatment, your procedure will be performed in the comfort of our office. Your skin will be cleansed and prepared before treatment, which typically lasts under 30 minutes. We will move the pen-like applicator carefully and precisely across the treatment area. Because of the unique design of the device and the technique used for application, the microneedles will not drag or catch along your skin.

If we are combining PRP therapy with your microneedling treatment there will be an extra step of collecting a blood sample, prepping it for use and then administering the PRP to trouble areas on the face to trigger enhanced results.

How Long Does It Take To Perform Microneedling?

Each microneedling treatment takes less than one hour. If PRP therpay is being performed your appointment may take a little longer. For best results, we recommend three to six treatments.

Will I Have Scars After Getting Microneedling?

No, microneedling does not cause scarring and can be used for scar revision.

When Will I See Results?

You'll begin to see the positive benefits of treatment over the course of a few weeks, with your skin appearing firmer, smoother, and brighter.

How Long Will The Results Of Microneedling Last?

By taking care of your skin, you will enjoy the results for many years.