Mommy Makeover in Atlanta, GA
Pregnancy and childbirth can take a toll on your body. Even if you lose all the baby weight, for some women, obtaining their pre-pregnancy physique is difficult regardless of diet and exercise. However, pregnancy and childbirth can forever change a woman's body, and for those who desire a more contoured figure, a mommy makeover can help achieve that.
A mommy makeover is a surgical procedure that improves areas of the body–namely the stomach and breasts–that may have suffered from one or more pregnancies (or even extreme weight loss). Led by board-certified plastic surgeon Dr. David B. Brothers, Plastic Surgery Centre of Atlanta offers mommy makeover surgeries for women in Sandy Springs, Decatur, Duluth, and the surrounding areas.
---
What Is
Mommy Makeover?
A mommy makeover is a surgical procedure that addresses post-pregnancy body concerns. The single-session surgery includes two or more surgical procedures to improve the look of a woman's body. A typical mommy makeover includes breast surgery (either a breast lift and/or breast augmentation) to correct pregnancy-related breast changes and a tummy tuck to eliminate excess skin and fat, restore natural curves, and repair stretched or torn abdominal muscles. In addition, it is routine for liposuction to be performed to reduce unwanted fat pockets and further create a more streamlined and contoured physique.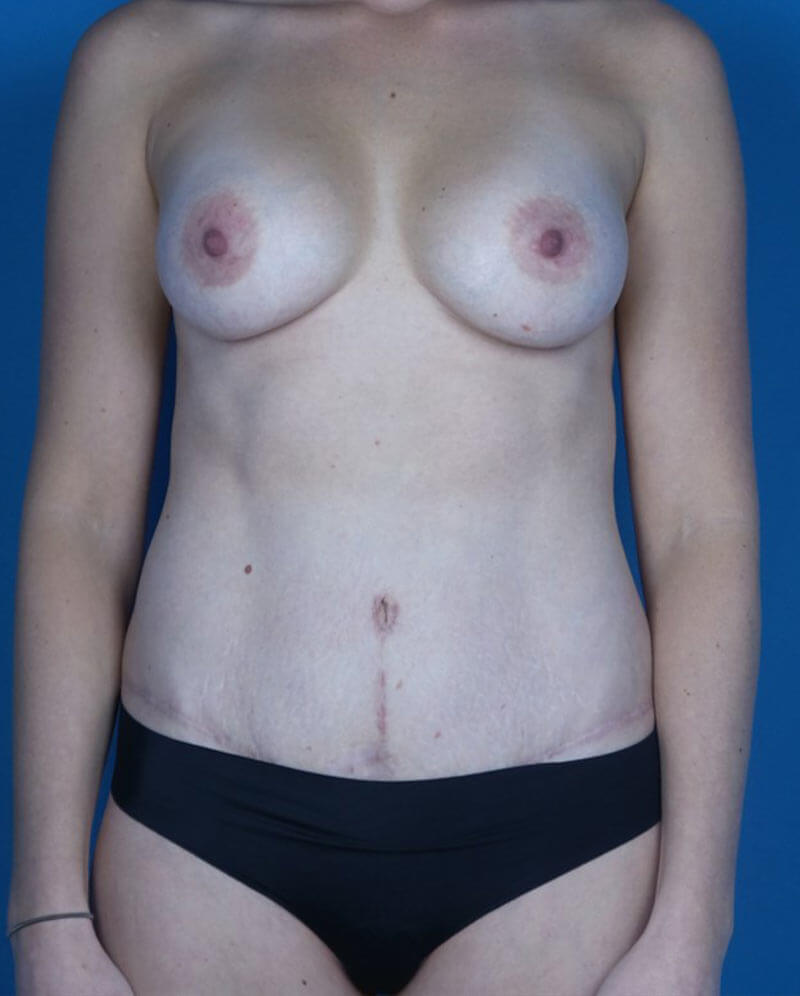 Am I a Candidate

for a Mommy Makeover?

A mommy makeover can benefit nearly any woman who is unhappy with her post-pregnancy physique and wishes to regain their pre-pregnancy body.

The ideal candidate for a mommy makeover is someone who does not smoke, is in good overall health, and has realistic expectations of their results. A mommy makeover is not a weight-loss procedure, so women should be at or near their goal weight and able to maintain that weight. New mothers considering this procedure should finish breastfeeding before choosing to undergo a mommy makeover. It would be best if you are finished having children before committing to the procedure.

The best way of knowing if a mommy makeover is a good choice for you is to consult a knowledgeable plastic surgeon for more information.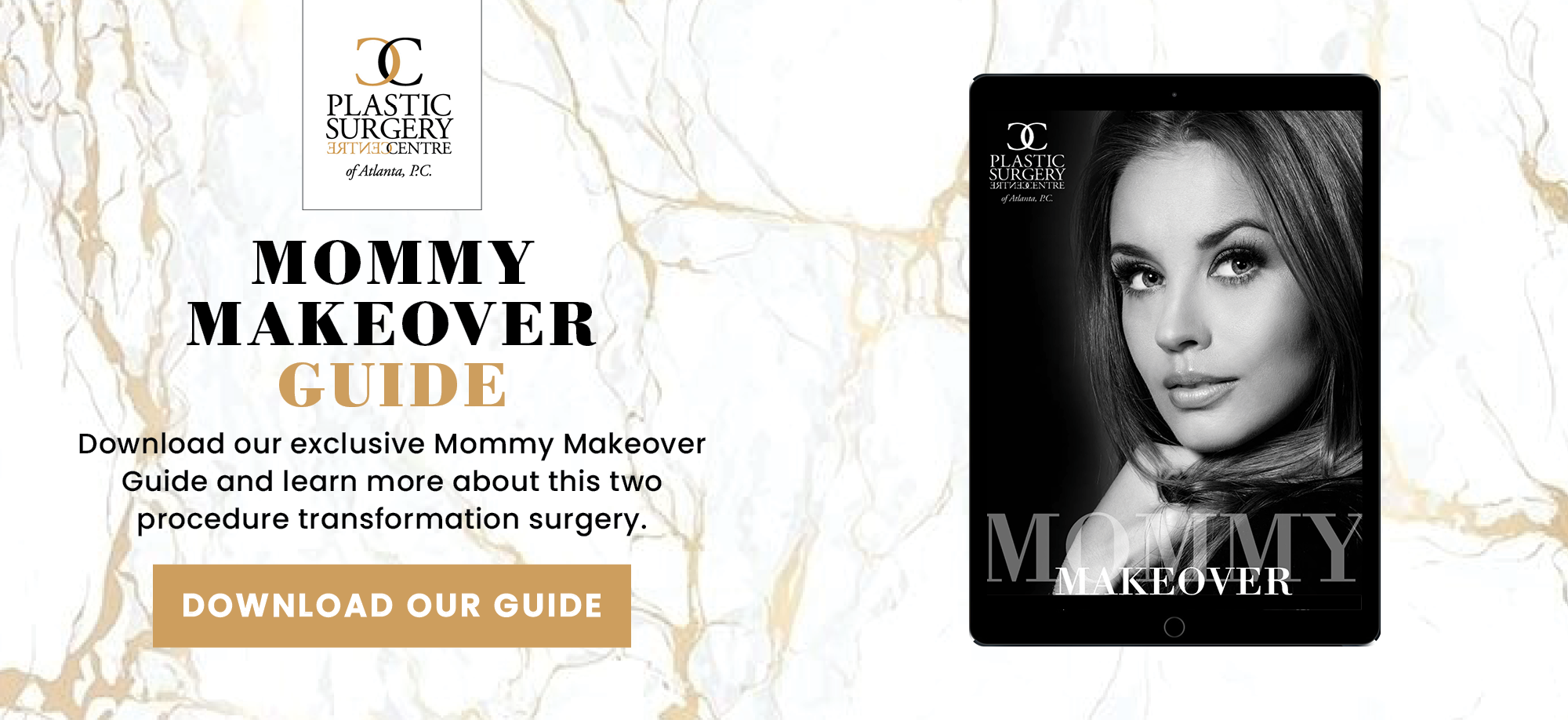 How Is a Mommy Makeover Performed?
A mommy makeover is an invasive surgical procedure customized to your body and its needs. Therefore, what one woman's surgery consists of may be entirely different for someone else.
During your consultation with Dr. Brothers, he will assess your body and your goals. Together, you will discuss all of the surgical options, which may include any combination of the following to obtain your desired results:
Breast augmentation to restore breast volume that is lost after pregnancy and breastfeeding

Breast lift to raise sagging breasts 

A combination of breast augmentation and breast lift to restore lost volume, add shape, increase size, and reposition the breasts

Tummy tuck, which eliminates excess abdominal skin and repairs separated or loose abdominal muscles

Liposuction

to eliminate localized pockets of fat on the stomach, hips, thighs, buttocks, bra line, and back

Labiaplasty, which tightens and improves the appearance of the inner and outer labia
Dr. Brothers will discuss the benefits of each procedure and the recovery time. He will also develop a customized approach that best meets your needs.
What Is Recovery Like After

having a Mommy Makeover?

Recovery from a mommy makeover depends on the combination of procedures you undergo but can take anywhere from a few weeks to a few months.

You can expect to experience bruising, swelling, and discomfort in the days following your procedure. Prescribed pain medication can help to alleviate any discomfort, and compression garments will help to reduce swelling by promoting blood circulation.

You will need the assistance of a friend or family member during the initial days of your recovery to help with all day-to-day chores, such as cooking, cleaning, and childcare. Also, set up your recovery area or room before your surgery. Make sure to outfit the space with plenty of comfortable pillows and blankets (some mommy makeover patients prefer to recover in electric recliner chairs, which makes standing up and sitting down more accessible), snacks, and water.

Most women return to work within one to two weeks, but strenuous exercise, including heavy lifting, should be avoided for at least four to six weeks, or until Dr. Brothers clears you.
How Much Does

Mommy Makeover Cost in Atlanta?

The total cost of your mommy makeover is dependent on the combination of procedures that you ultimately undergo. Dr. Brothers will provide you with an accurate cost estimate during your consultation once your surgical plan is established.

This estimate will include all applicable fees for Dr. Brothers and his surgical staff, as well as all charges for medical supplies and follow-up care. The Plastic Surgery Centre of Atlanta offers financing options through CareCredit® and accepts cash, checks, and most major credit cards.
Mommy Makeover FAQS
How should I choose my Mommy Makeover plastic surgeon?

A mommy makeover is a rather extensive procedure and requires an exceptional understanding of the skin, muscles, tissue, and body. As with all plastic surgery procedures, your results are dependent on your plastic surgeon. It is essential to seek an experienced plastic surgeon with whom you feel comfortable. Dr. Brothers is a board-certified plastic surgeon with years of experience performing mommy makeovers. 

We recommend that you schedule a consultation with Dr. Brothers to discuss your case.

Does insurance cover a Mommy Makeover?

Most insurance companies do not cover the costs associated with a cosmetic procedure like a mommy makeover. However, if the surgery is for health reasons, your insurance company may cover some of the fees. Contact your insurance company to determine if they will cover any costs.

Plastic Surgery Centre of Atlanta offers financing options to help you pay for your mommy makeover.

What type of anesthesia is used for a Mommy Makeover?

Mommy makeovers are performed under general anesthesia. During your consultation, Dr. Brothers will discuss the details of anesthesia.

Is a Mommy Makeover painful?

Your mommy makeover surgery will be performed under general anesthesia, so you will not feel any pain or discomfort during the procedure. However, it is normal to experience some discomfort and pain during your recovery. Dr. Brothers will prescribe pain medication (before your surgery) to help alleviate any discomfort you experience. Some patients choose to take over-the-counter pain medication instead. It is important only to take medication prescribed to you and only take it as needed.

Will I have scars after my Mommy Makeover procedure?

Yes. All types of plastic surgery procedures result in a scar. You will have some scars at the incision sites, but they will fade over time and become less noticeable. Dr. Brothers makes incisions in locations that are hidden by clothes and bathing suits.

How can I prepare for my Mommy Makeover?

There are a few things you can do before your surgery to prepare for your mommy makeover. Since the surgery is performed under general anesthesia, it is important to arrange for someone to drive you home after the surgery and help you at home with your recovery. 

Before your surgery, stop smoking and taking anti-inflammatory medications, which can thin your blood and complicate the procedure. Speak with your surgeon to determine which medications and supplements may affect your surgery and recovery.

You will also need to arrange for time off work and other regular responsibilities to allow for adequate time to rest and recover. If your children are young, you should arrange for child care for them.

When will I see my Mommy Makeover results?

Your mommy makeover procedure results are visible immediately, but the full results will not be seen until you are fully healed, which can take a few months to up to one year.

Are the results of my Mommy Makeover permanent?

Yes, the results of your mommy makeover are permanent. However, weight gain or weight loss can affect your results. That is why it is important to be at a stable weight before undergoing the procedure. Also, any additional pregnancies can impact your results.

Can I have kids after undergoing a Mommy Makeover?

A mommy makeover does not impair you from having additional children in the future, but it is best if you are done having children. Pregnancy, childbirth, and breastfeeding may affect the results of the surgery, and additional corrective procedures may be necessary in the future.

What are the risks associated with a Mommy Makeover?

Like all elective procedures, there is a degree of risk that comes with a mommy makeover. Dr. Brothers will discuss these potential risks with you during your consultation. 

Some common risks include:

Negative reactions to anesthesia

Bleeding

Blood clots

Infection

Seroma

Implant complications