Laser Tattoo Removal In Atlanta, Ga
Tattoos can be a beautiful way to pay tribute to someone, remember a special moment in life, or simply adorn your body in artwork. Unfortunately, sometimes the tattoo you were thrilled with previously now feels like a flaw on your body that you just can't get rid of. That is where PiQo4™ by Lumenis comes in. Led by board-certified plastic surgeon, Dr. David B. Brothers, Plastic Surgery Centre of Atlanta offers tattoo removal for men and women in Atlanta, Sandy Springs, Buckhead, Snellville, Milton, and Johns Creek.
---
What Is
Tattoo Removal?
Laser tattoo removal is the most advanced method for getting rid of your ink. We offer tattoo removal with the PiQo4™ system that works by targeting the pigments of your tattoo with pulses of laser energy. These intense pulses of light penetrate your skin and disrupt the particles of ink, effectively fading the tattoo. Over time, your body's immune system will naturally remove the leftover pigment particles, helping to reduce the appearance of your tattoo.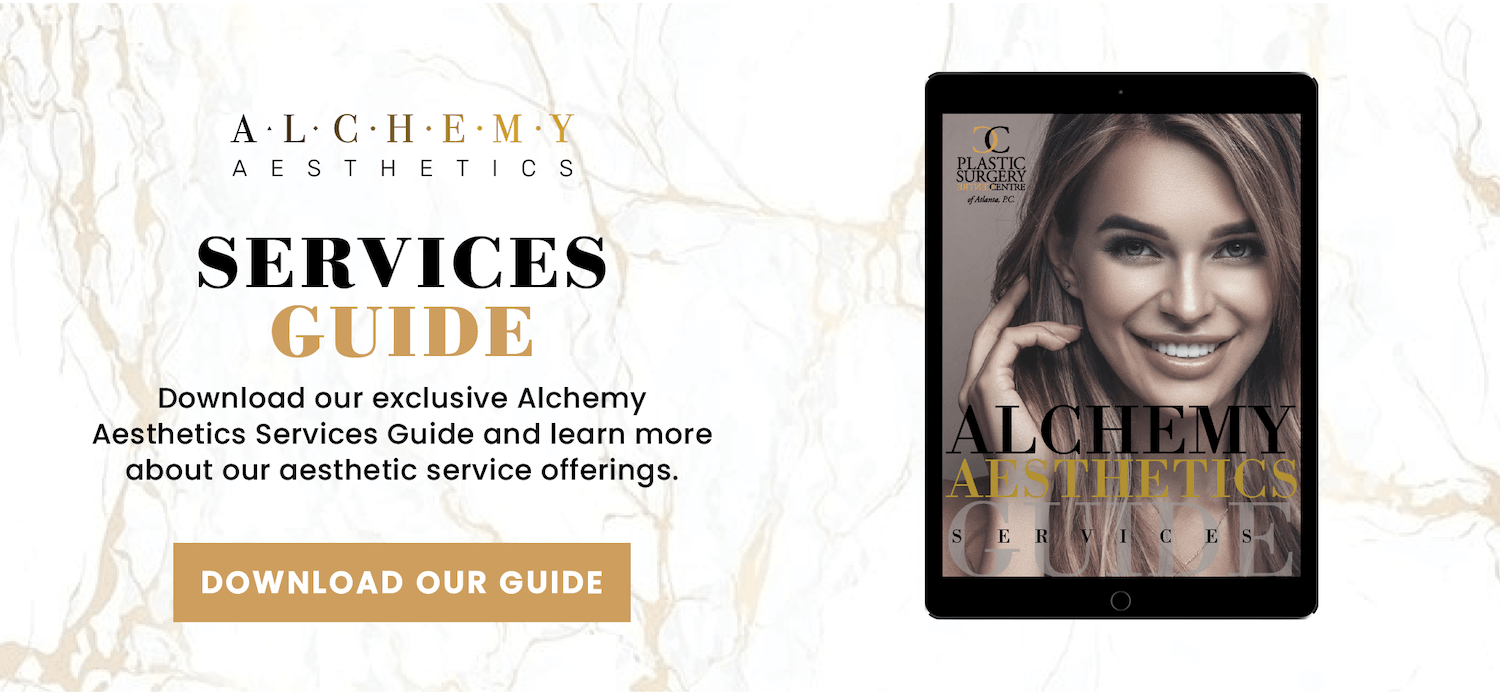 Benefits Of
Laser Tattoo Removal
The PiQo4™ is today's most advanced laser tattoo removal treatment. By using four different wavelengths, PiQo4™ is able to provide up to 10 times greater energy then traditional tattoo removal lasers. This means treatment sessions are faster and fewer treatments may be required. Clinical studies show that PiQo4™ is able to treat darker, multi-colored, and complex tattoos more efficiently, with more significant removal in much less time.
What To Expect After
Tattoo Removal
When your treatment is done, we will soothe the area with ices and a topical antibiotic ointment and dress it with a bandage to protect the treated area. After your treatment, it is incredibly important to always wear SPF on the treated tattoo while you are outside and take care to keep the area clean.
There are minimal risks and side effects with tattoo removal; however, there is no guarantee that your tattoo will be fully removed and invisible. It is important to follow the aftercare instructions we provide you with to achieve optimal results.
How Much Does

Laser Tattoo Removal Cost In Atlanta?

The cost of laser tattoo removal varies by patient. After your consultation, we will provide a detailed cost that includes the applicable fees for Dr. Brothers and his surgical staff as well as any necessary medical supplies and your follow-up care. Financing is available through CareCredit® and , we also accept cash, checks, and most major credit cards.

If you are looking for the best way to remove your tattoo, we invite you to learn about the PiQo4™ treatment at Plastic Surgery Centre of Atlanta. We use the most advanced techniques for cosmetic and reconstructive surgery. Board-certified plastic surgeon, Dr. David B. Brothers, and his team offer laser tattoo removal, emphasizing improved self-image and confidence of men and women in Atlanta, Sandy Springs, Buckhead, Snellville, Milton, and Johns Creek. Contact us today to schedule your personal consultation!
Tattoo Removal FAQS
Who Is The Ideal Candidate For Tattoo Removal?

The ideal candidate for laser tattoo removal with the PiQo4™ system is someone who:

Wants the tattoo removed in fewer treatments compared to other laser-based systems
Does not want the tattoo removed by dermabrasion, surgery, and other options
Is comfortable with having laser energy applied to their skin
Is willing to consider multiple treatments for best results

What Do I Need To Do Before Having Laser Tattoo Removal?

The first step in the tattoo removal process is to come into our office for a personalized consultation. We will examine your tattoo, talk to you about what to expect from treatment, and determine a plan for providing you with optimal results. The specifics of your treatment and how many treatments you will require to see results will vary based on your skin type, age and size of the tattoo, and pigments used.

What Should I Expect On The Day Of My Tattoo Removal?

Our patients report that treatment is quite tolerable, though discomfort levels can vary between patients—some patients compare the sensation to having a rubber band snapped against the skin. After we have protected your eyes, we will begin passing the PiQo4™ laser over the tattoo. You will likely notice a faint lightening after the first treatment, with following treatments progressively showing more fading.

How Long Does It Take To Perform Laser Tattoo Removal?

The length of each treatment is based on the size and features of your tattoo. You should plan to be in our office for 30 minutes to one hour for each treatment. Dr. Brothers provides more details during your consultation.

Will I Have Scars After Getting Laser Tattoo Removal?

The skin that is targeted by the PiQo4™ system may have a slightly different color when compared to your other skin, but it is not necessarily scarring.

When Will I See Results?

After each treatment, your tattoo will be noticeably lighter. Most patients see full results after six treatments, but you may need fewer or more treatments to remove your tattoo.

How Long Will The Results Of Tattoo Removal Last?

Tattoo removal is permanent.