Skin Tightening in Atlanta, GA
Skin tightening treatments can help address a number of skin flaws, including cellulite, wrinkles, stretch marks, and more. Dr. David Brothers of Plastic Surgery Centre of Atlanta offers skin tightening as an effective, personalized treatment. Skin tightening treatments are available to men and women living in Atlanta, Smyrna, Midtown, and the neighboring areas of Georgia.
What Is
Skin Tightening?
Skin tightening is an advanced radiofrequency treatment that can be used to address a range of skin flaws and imperfections. This is a popular solution for many skin conditions because it is a comfortable, non-invasive treatment that does not require any downtime. At Plastic Surgery Centre of Atlanta, we use the Venus Legacy™ for skin tightening treatments.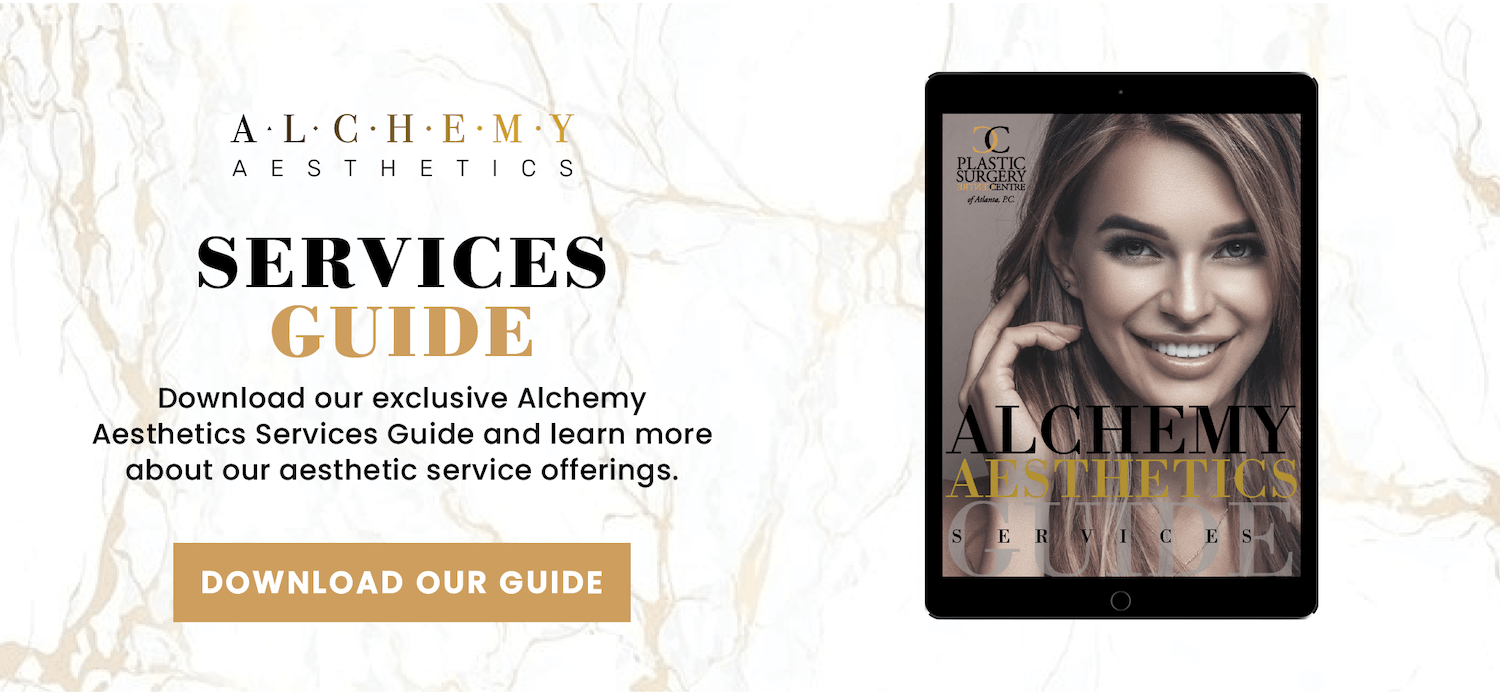 Venus Legacy™
The Venus Legacy™ uses cutting-edge technology to deliver safe and comfortable radiofrequency energy to the body. This device is versatile enough to treat nearly any area on the body, and it can be adjusted to suit even the most sensitive skin types. The Venus Legacy™ is ideal for boosting collagen and smoothing out wrinkles and cellulite.
What Are The Benefits Of
Skin Tightening?
Skin tightening is a versatile treatment that is appropriate for all skin types and all ages. With skin tightening treatments, patients can see an improvement or reduction of the following:
Cellulite
Wrinkles and fine lines
Stretch marks
Body circumference
What Should I Expect From My
Skin Tightening Treatment?
Skin tightening is a gentle, non-invasive treatment that is performed exclusively with radiofrequency energy. This energy is carefully monitored and delivered to ensure that you remain entirely comfortable during your treatment. The treatment typically causes a warming sensation on the skin. If you find this uncomfortable, the intensity can be adjusted to better suit you. A skin tightening treatment will last between 15 and 30 minutes depending on the size and number of areas being treated.
Are you ready

for your Skin Tightening Treatment?

Contact us to schedule your consultation.

Contact Us
What Should I Expect After

My Skin Tightening Treatment?

Skin tightening treatments use non-invasive radiofrequency energy, resulting in a much gentler treatment than other cosmetic techniques. This means that patients will have no downtime or recovery period following their skin tightening treatments. In some cases, patients who undergo skin tightening treatments will experience mild redness for up to 24 hours after treatment. However, this is a natural part of the treatment process and will fade on its own.
When Will I Notice Results

From My Skin Tightening Treatment?

Skin tightening treatments work by stimulating collagen production in the skin. As the increase in collagen begins to take effect, you will notice a gradual improvement in the tightness and appearance of the skin. Multiple treatments are often necessary in order to achieve your desired results. Most patients will notice results within a few weeks of treatment, with more significant results becoming visible approximately two to three months after your appointment.
How Much Does
Skin Tightening Cost

In Atlanta?

The cost of skin tightening varies by patient. After your consultation, we will provide a detailed cost that includes the applicable fees for Dr. Brothers and his surgical staff as well as any necessary medical supplies and your follow-up care. Financing is available through CareCredit® and , we also accept cash, checks, and most major credit cards.

If you have developed wrinkles, stretch marks, and other unwanted skin problems, you may be able to achieve the smooth skin you desire with skin tightening treatments at Plastic Surgery Centre of Atlanta. Led by board-certified plastic surgeon, Dr. David B. Brothers, we offer skin tightening treatments and other advanced cosmetic services to the residents of Sandy Springs, Brookhaven, Atlanta, and the surrounding areas of Georgia. Contact us today to schedule a consultation.