Tummy Tuck in Atlanta, GA
Of all the body image issues that women and men seem to face, the hardest thing to get under control is the stomach area. Whether the cause of weight loss, pregnancy, or the natural aging process, stubborn fat in and around the midsection, coupled with loose skin, can have you hiding your 'belly' under loose sweaters and oversized shirts. However, if you're unhappy with the look of your stomach, the problem can easily be fixed with a surgical procedure known as abdominoplasty, a.k.a. tummy tuck.
Led by board-certified plastic surgeon Dr. David B. Brothers, the Plastic Surgery Centre of Atlanta offers tummy tuck surgery for Sandy Springs, Decatur, Duluth, and the surrounding areas.
---
What Is An
Abdominoplasty?
Commonly known as a tummy tuck, an abdominoplasty permanently removes fat and excess skin from the midsection or belly. The result is a smoother, flatter stomach that's tighter and more youthful-looking. The waistline will also appear more refined after surgery.
Often, liposuction is performed in conjunction with an abdominoplasty to create a more streamlined and cohesive appearance. A tummy tuck may also reduce the appearance of stretch marks in some patients. Keep in mind that an abdominoplasty is not a weight loss surgery but rather a sculpting procedure..

Who Is A Good Candidate

for Tummy Tuck Surgery?

The ideal tummy tuck patient is unhappy with their stomach area due to significant weight loss or pregnancy. Tummy tuck surgery can be performed on both men and women who suffer from loose excess skin and have fatty deposits in the stomach area. In addition, for women who have experienced pregnancy and are now left with abdominal laxity, an abdominoplasty can restore the midsection to its pre-pregnancy appearance.

It's crucial that you do not smoke, are at a healthy weight that can be maintained, and have realistic expectations of the procedure and your results. A tummy tuck can't give you six-pack abs, nor can it eliminate every stretch mark, but it can get rid of excess fat and loose, hanging skin. If you are pregnant or plan to get pregnant, it's best to hold off on the surgery until you are done having children. The best way to determine if an abdominoplasty is right for you is to consult with a knowledgeable plastic surgeon.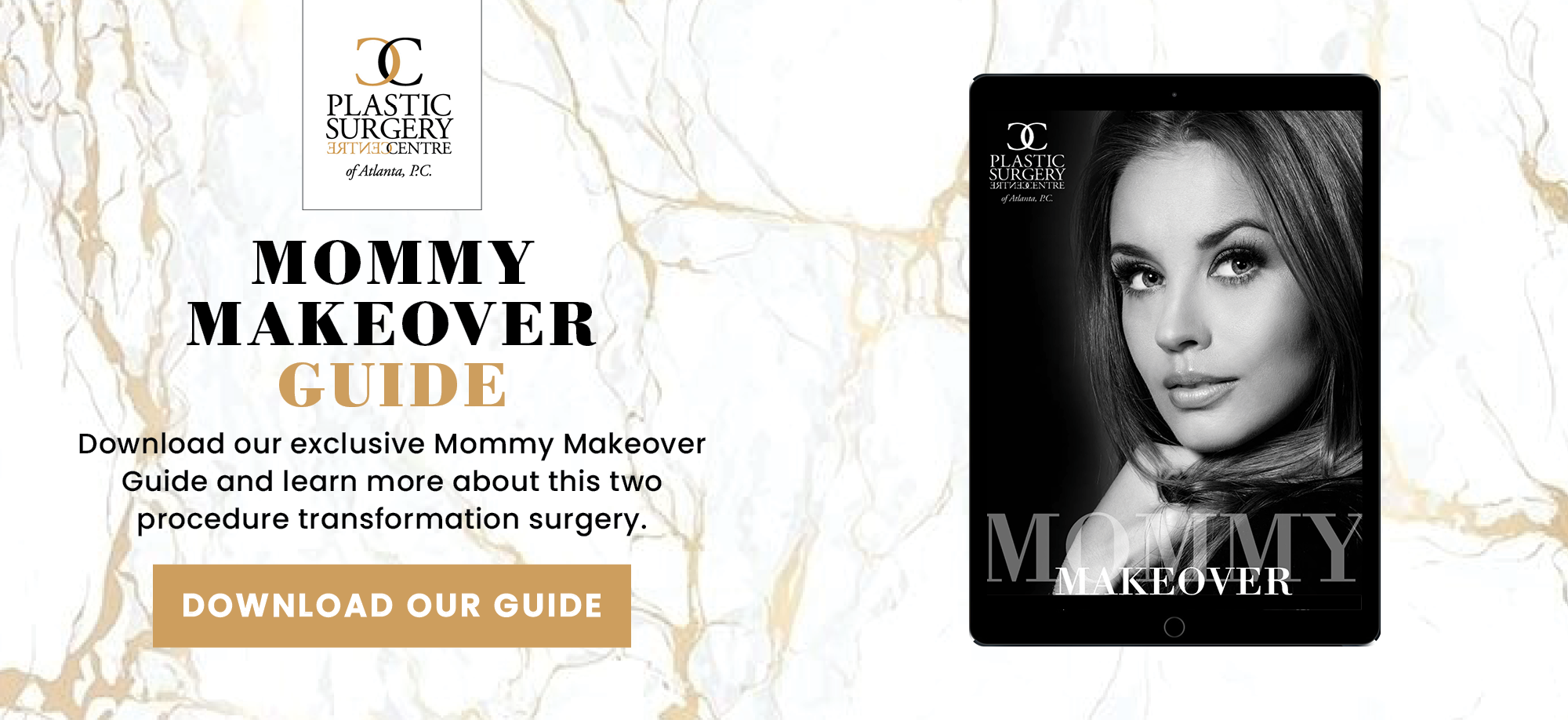 How Is A Tummy Tuck Performed?
An invasive procedure, tummy tuck surgery, is performed under general anesthesia. From start to finish, the entire procedure takes anywhere from two to five hours, depending on the extent of work necessary. Each patient's needs and desires are different, and you may require a supervised overnight stay in a medical recovery during your initial recovery. During your consultation with Dr. Brothers, all post-care treatment will be discussed.
After the anesthesia is administered, an incision will be made from hip to hip in the natural fold of the lower abdomen. Dr. Brothers will perform liposuction to the stomach and hips to remove any stubborn fat pockets and further contour the area. Weakened, stretched out, or separated muscles on the abdominal wall, which usually result from pregnancy and can give a bloated, bulging, or misshapen look, will be tightened and repaired. Excess skin is removed, and the incision is sutured and dressed.
THE DIFFERENT TYPES OF
Tummy Tuck
Depending on the degree of skin laxity and muscle separation dictates what version of a tummy tuck is best suited for you. All tummy tuck adaptations follow the basic principle of loose skin removal and repair of the abdominal muscle wall. The less laxity and separation there is, the smaller the incision can be. During your consultation with Dr. Brothers, he will examine your midsection and determine which tummy tuck option is best for your needs.
TRADITIONAL TUMMY TUCK
The most commonly performed type of tummy tuck, a traditional tummy tuck, is best for those who have lost a lot of weight or have had numerous pregnancies. It removes excess fat and flabby skin while tightening up the abdominal muscle wall for a tighter, flatter, firmer-looking tummy. First, an incision is made from hip to hip, so the resulting scar is somewhat longer but easily concealed under bathing suits and clothes. Next, the skin above the belly button is pulled down, and a new belly button is created.
MINI TUMMY TUCK
A mini or modified tummy tuck is an option for those with minimal fat, muscle separation, and skin laxity that exists only below the belly button. The incision is smaller—it's right above the pubic bone—so less skin is removed. It also only tightens the muscles and tissues below the belly button, which is left intact. However, any laxity or muscle separation above the belly button cannot be addressed with this variety.
What Is Recovery Like After

a Tummy Tuck?

A tummy tuck is performed as an outpatient procedure, and you will be able to go home the day of your surgery. However, some patients are advised to spend a night in a supervised medical facility as part of their initial recovery process.

When you wake up after surgery, your abdomen will be wrapped in a compression garment, which helps protect the incision, reduce swelling, promote blood circulation, and encourage healthy healing. There may also be drains (they will need to be regularly emptied) to limit excess fluid from accumulating. Most drains are easily removed one week after surgery.

You will also be prescribed pain medication to ease any discomfort. It's best to fill all prescriptions before your surgery, so you have them on hand when you arrive home. Some tummy tuck patients rent or purchase a recliner chair so they can easily stand up and sit down.

The first few days of recovery are the hardest, and walking, standing up straight, and basic functions may be challenging to perform. It is important to walk a little every few hours to prevent blood clots and take it easy for the next few weeks. Tightness, itching, burning, or numbness (this results from nerves that need to be cut during the procedure; as they regenerate, the numbness dissipates) in and around the stomach are normal.

Avoid any exercise and strenuous activity for at least four to six weeks. Then, once you receive clearance from Dr. Brothers, you can resume normal activities and work out.

Your scar will be visible right after surgery, but it will improve over the next six months to a year.
How Much Does

Tummy Tuck Surgery Cost in Atlanta?

The cost of tummy tuck surgery varies from patient to patient. After your consultation, we will provide you with a detailed estimate that includes the applicable fees for Dr. Brothers and his surgical staff as well as any necessary medical supplies and details about follow-up care. Financing is available through CareCredit® and , we also accept cash, checks, and most major credit cards.
FAQS
How do I choose my plastic surgeon for a tummy tuck?

Tummy tuck surgery is a major procedure that requires significant thought and consideration. Therefore, it is vital that you feel comfortable with your plastic surgeon. Some good questions to ask your surgeon include::

Are you a board-certified doctor?

And do you hold certification from the American Board of Plastic Surgery?

How many years have you been performing tummy tuck surgery?

What procedures do you specialize in?

Do you have any tummy tuck before and after photos that I can see?

It's important to ask questions like these (you can also ask others you come up with) to become familiar and comfortable with your plastic surgeon, aesthetic style, and expertise.

Will I have scars after my abdominoplasty procedure?

Yes. All types of surgery produce some sort of scar. For example, a tummy tuck results in a scar that typically runs from hip to hip. However, mini tummy tuck scars are smaller than traditional tummy tuck scars. Regardless of the length of the scar, Dr. Brothers will make sure that your scar is well hidden under bathing suits, underwear, and clothing. Also, your scar will fade and become lighter over time.

How soon after my tummy tuck surgery will I see results?

Results can be seen almost immediately after surgery. However, it can take upwards of six months or longer to see the full results.

Is tummy tuck surgery painful?

Tummy tuck surgery is an invasive procedure and is performed under general anesthesia so that you do not feel any pain. During the recovery phase, you will be prescribed pain medication to help with any discomfort and pain. Any pain you experience is expected as part of the healing process.

Can I drive myself home after tummy tuck surgery?

No. It's best to arrange for a family member, spouse, or friend to take you to and from your surgery. Since a tummy tuck requires general anesthesia, you will wake up from the procedure feeling tired and groggy. Therefore, it's not safe to drive yourself home directly after the surgery.

It is also recommended to have someone stay with you for at least the first 24 hours after surgery to make sure you are comfortable and have assistance since it will probably be needed.

If your procedure requires an overnight supervised stay, Dr. Brothers will let you know during your consultation.

What do I need to do to prepare for my tummy tuck surgery?

To best prepare for your tummy tuck surgery, stop smoking as soon as possible and take anti-inflammatory medications. Let your plastic surgeon know what medications and supplements you are currently taking so he can determine if they will affect your surgery.

Before your procedure, make sure you set aside plenty of time for recovery. If you need to take time off work or arrange for help around the house, it's best to plan this in advance. Also, prep the room where you will recover with plenty of comfortable blankets, pillows, snacks, water, and prescribed medications.

How can I decide which type of tummy tuck surgery is right for me?

During your consultation, Dr. Brothers will evaluate the degree of loose skin and muscle separation and your body type to best determine the best kind of tummy tuck.

What are the potential risks associated with tummy tuck surgery?

Every type of surgical procedure comes with potential risks, and so does a tummy tuck. These include:

Reactions to anesthesia

Bleeding (hematoma)

Infection

Seroma

Blood clots

Delayed wound healing

How long will my tummy tuck results last?

A tummy tuck offers permanent results as long as your weight remains consistent. That's why it's essential to be healthy and maintainable weight and be finished having children.

Can I combine my tummy tuck with another procedure?

Yes. Tummy tucks are often combined with liposuction, breast augmentation, or breast lift surgery, known as a Mommy Makeover.