Sclerotherapy In Atlanta, Ga
Spider veins are unsightly clusters of red or bluish veins that appear just beneath the surface of the skin, usually on the legs, ankles, or face. The condition is common in women as young as their early 20s, but men can develop spider veins as well. Spider veins can make anyone of any age feel embarrassed to show their legs. Led by board-certified plastic surgeon, Dr. David B. Brothers, Plastic Surgery Centre of Atlanta offers sclerotherapy for men and women in Atlanta, Sandy Springs, Buckhead, Snellville, Milton, and Johns Creek.
---
What Is
Sclerotherapy?
Spider veins are caused by improper blood flow through the tiny veins in the body. Each vein has a small flap that is designed to close after the blood exits the vein. The flap or vein may have an abnormality that keeps the valve from closing. The blood flows backward back into the vein where it pools and causes the vein to swell. The only way to treat spider veins is by destroying the damaged vein. The body then finds healthier veins to route blood back to the heart. Sclerotherapy is the most common treatment for spider veins.
Spider Vein Treatment
Spider vein treatment with sclerotherapy involves injecting a special solution into the affected vein. The solution irritates the inside of the vein causing it to collapse and die. Your body eliminates the vein through natural processes.
Dr. Brothers may recommend sclerotherapy alone for your spider veins, or he may suggest treatment with sclerotherapy and laser treatments with our Excel V™ and Cutera® CoolGlide systems.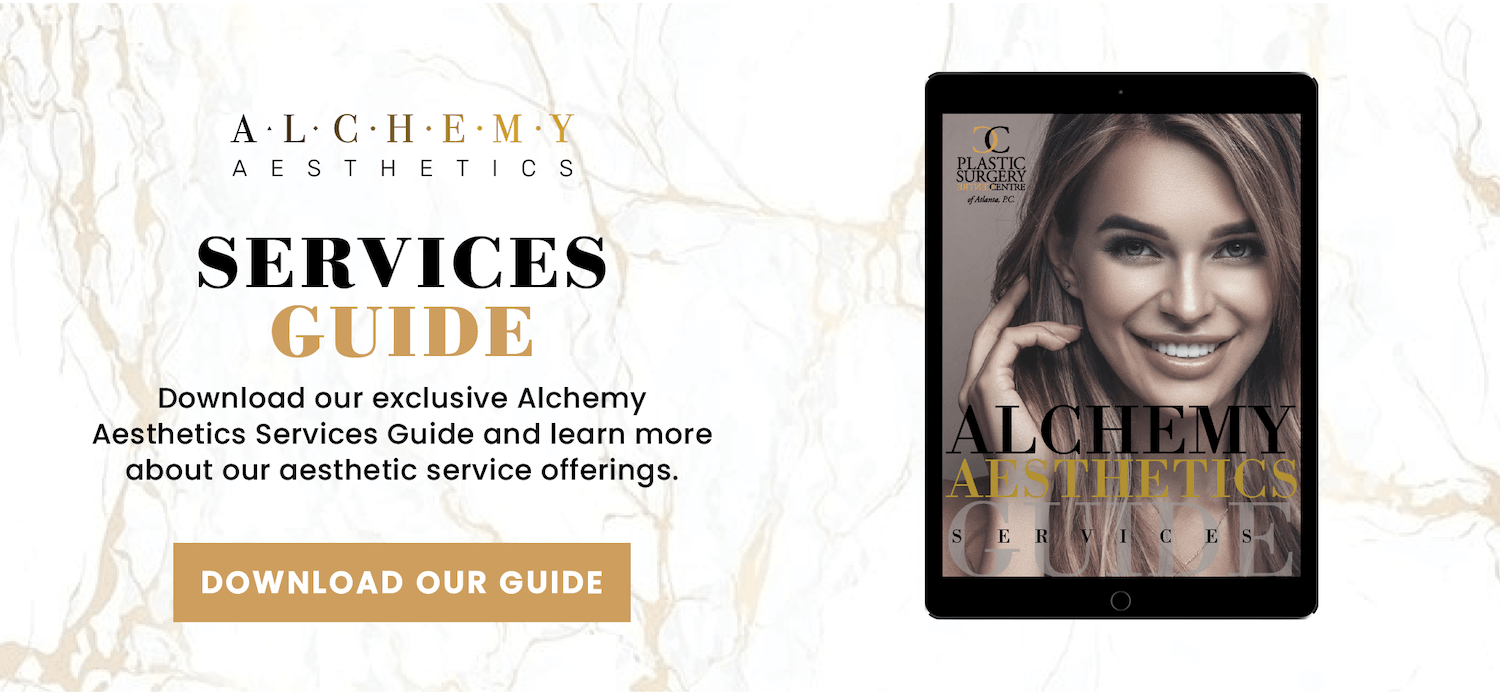 Benefits Of
Sclerotherapy
Sclerotherapy is a minimally invasive treatment that does not require any incisions, such as those that are used with the more traditional vein stripping method. With each treatment, you see your spider veins simply fade away.

What To Expect After
Sclerotherapy
Following each sclerotherapy session, you will be required to wear support hose for about 48 hours. Walking is encouraged, and most patients can resume strenuous activities within two days.
How Much Does

Sclerotherapy Cost In Atlanta?

The cost of sclerotherapy varies by patient, and the procedure is not typically covered by insurance. After your consultation, we will provide a detailed cost that includes the applicable fees for Dr. Brothers and his surgical staff as well as any necessary medical supplies and your follow-up care. Financing is available through CareCredit® and , we also accept cash, checks, and most major credit cards.

Spider vein treatment is safe, effective and quick with sclerotherapy. At Plastic Surgery Centre of Atlanta, we use the most advanced techniques for cosmetic and reconstructive surgery. Board-certified plastic surgeon, Dr. David B. Brothers, and his team offer sclerotherapy, emphasizing improved self-image and confidence of men and women in Atlanta, Sandy Springs, Buckhead, Snellville, Milton, and Johns Creek. Contact us today to schedule your personal consultation!
Sclerotherapy FAQS
Who Is The Ideal Candidate For Sclerotherapy?

If you are bothered by spider veins, you may be a good candidate for sclerotherapy. Sclerotherapy is a non-surgical treatment designed specifically to improve the appearance of spider veins. This tried-and-true procedure has helped countless women feel better about the way their legs look, giving them the confidence to lead the active lifestyles they enjoy.

What Do I Need To Do Before Having Sclerotherapy?

A consultation with Dr. Brothers is the first step toward receiving spider vein treatment with sclerotherapy. In some cases, the small web-like veins may be linked to certain medical conditions. The consultation allows Dr. Brothers to review your medical history and order any necessary tests. Once he determines that you are a good candidate for sclerotherapy, he explains the procedure and the anticipated outcome.
Another consideration for sclerotherapy is the affordability of the procedure. Insurance does not cover cosmetic procedures, so you may be responsible for the entire cost. We recommend that you consult with your insurance carrier and review our payment and financing options.

What Should I Expect On The Day Of My Sclerotherapy?

While sclerotherapy is one of the most effective spider vein treatments available, the results depend greatly upon the skill of the individual performing the procedure. The Plastic Surgery Centre of Atlanta partners with Jana Emmett, MMSc, PA-C, who has performed sclerotherapy for over seven years on hundreds of patients in the Atlanta area. She has also practiced in the field of Vascular Surgery for an additional eight years. We are excited to have such a highly trained, experienced practitioner as Jana provide sclerotherapy for our patients.
During sclerotherapy treatment, Jana uses a tiny needle to gently inject a sclerosing solution into each affected vein. Over time, the solution causes the vein to collapse and become less visible. Anesthesia is not required for sclerotherapy, and most patients experience minimal discomfort during treatment.

How Long Does It Take To Perform Sclerotherapy?

Sclerotherapy takes 15 minutes to an hour depending on the size of the area being treated.

Will I Have Scars After Getting Sclerotherapy?

No, you will not have scars as a result of sclerotherapy. The solution is injected into the veins with a small needle, and no incisions are needed for the treatment.

When Will I See Results?

Most of our sclerotherapy patients require two or more sessions. After your follow-up treatments, you will likely see a significant improvement in the appearance of your legs.

How Long Will The Results Of Sclerotherapy Last?

The veins are permanently destroyed, but you may develop new spider veins in the same area of your body. We will provide instructions on steps you can take to reduce your risk of developing spider veins.