Posted December 15, 2022 in Plastic Surgery Recovery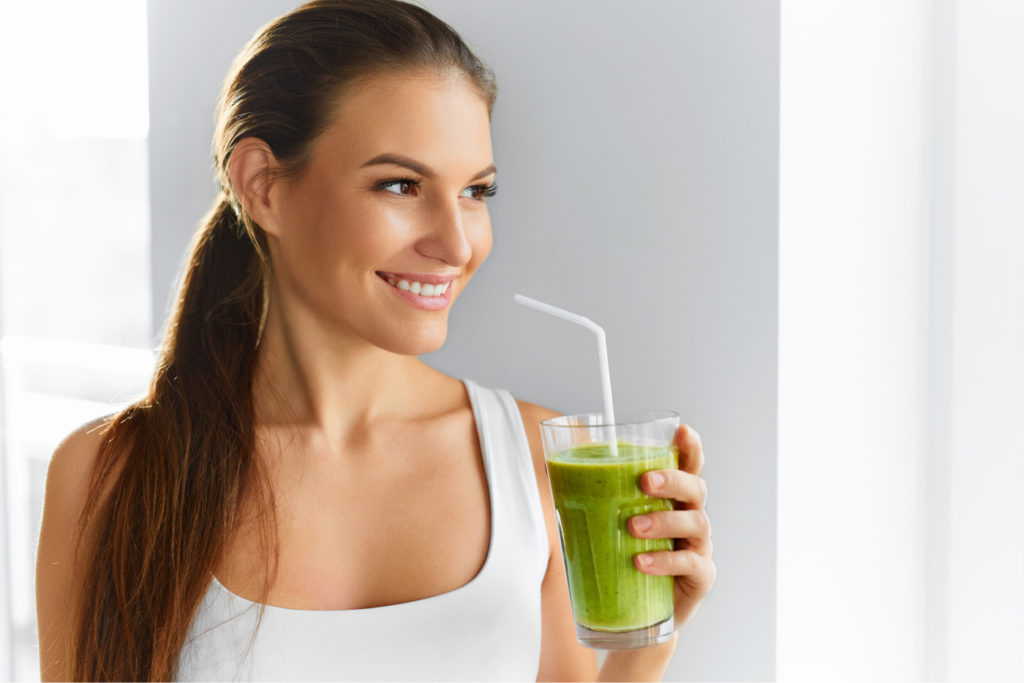 The road to recovery after plastic surgery is often long, and what you fuel the body with makes an impact. Certain foods promote healing after plastic surgery that you'll want to eat—and stock up on before you head in for your procedure. And, of course, there are plenty of foods you'll want to avoid, too. So it's imperative to make sure your diet is void of certain foods and rich in others will help speed up your plastic surgery recovery and can even make it easier on the body.
Practicing a healthy lifestyle and diet pre and post-surgery is essential, especially if you want to maintain your results. Healthy eating habits and optimal nutrition can positively impact the body's ability to heal and provide defense against sickness. But most of all, eating the right foods after surgery to promote healing works. A high-quality, balanced diet can also contribute to a healthy and clear mental state, making the process of an elective procedure that much easier to handle.
Are you curious which healing foods after plastic surgery are best to stock your fridge with so that you can heal from the inside out? Keep reading to find out.
Lean protein
Eggs, turkey, fish, and chicken are prime examples of lean proteins that help the body to heal correctly after plastic surgery. These protein sources are low in fat yet high in immunity boosters and easy for the body to digest. Plus, protein is vital for creating healthy collagen, which leads to plumper, more youthful-looking skin. Proteins are also the building blocks of healthy tissues.
Fruits and vegetables
Even if your appetite is weaker, incorporate some colorful fruits and vegetables into your diet. It doesn't matter if you consume them raw, steamed, or grilled (crunchy varieties should be avoided by anyone who has had facial surgery) as long as you consume them. Good ones to stock up on include sweet potatoes, carrots, broccoli, red peppers, spinach and oranges, and all types of berries, which all contain vitamins A and C and nutrients to aid in healthy healing and rebuild the soft tissues. Fruits and vegetables are also rich in antioxidants, which help defend the body against free radical damage and limit stress. Fresh, organic vegetables and fruits are preferred over frozen ones.
Smoothies are another option if you prefer something other than veggies and fruits.
Probiotic-rich foods
Foods that contain probiotics, like miso, yogurt, kefir, sauerkraut, and other fermented foods, are good to add to your grocery store shopping list. These healing foods are good for plastic surgery recovery because they limit harmful bacteria in the gut, which can cause stress on the body and digestive issues. Probiotic foods also act as immunity boosters and are believed to help limit the risk of infections occurring.
Fiber-rich foods
Anesthesia used during plastic surgery can make you constipated, and even though your plastic surgeon will likely recommend you take a laxative, eating fiber-rich foods will help, too. Nutritious foods, including whole grains, berries, and beans, can help move things along and keep your digestive tract on track. Fiber-rich foods also take longer to digest, so you'll feel fuller for longer from them and be less inclined to reach for junk foods and snacks, which can cause inflammation within the body.
Anti-inflammatory spices
Just because you're at home recovering doesn't mean you have to limit yourself to flavorless foods. Sprinkling turmeric, garlic, cinnamon, and black pepper, all of which are anti-inflammatory spices, onto your food can make them tastier. A dash of these spices is also good to add to your post-surgery diet since they will help limit internal inflammation and promote healthy healing.
Healthy soups
Not only are bone broth-based soups beneficial for their immune-boosting and anti-inflammatory properties, but they're also the safest option for facelift patients. Just make sure the soups are full of nutritious, healing foods—and not loaded with salt or processed foods—to promote wound healing and not contain large pieces of food, which can be difficult to chew if you just had surgery on the lower face. Plus, soups are an easy option if you feel weak or experience nausea after surgery.
Healthy soups also lend a bit of much-needed hydration to the body as it heals. They're usually light and easy to swallow while containing ample protein and vegetables.
Healthy carbohydrates
Patients who undergo fat grafting procedures are thought to benefit from a healthy high-carb diet. Some experts believe that eating whole-grain carbohydrates after the procedures helps increase insulin levels, allowing g the fat to take better. But healthy carbs are also essential after surgery to promote healing because they provide the body with much-needed energy—this is especially important since surgery can deplete energy levels and make you tired.
Water-rich foods
Healthy, water-rich foods—think watermelon and cucumber, for example—are helpful in healing after surgery. They will help decrease bloating and aid in digestion, too. Plus, water allows cell-repairing nutrients to move throughout the body and be directed to areas necessary for recovery.